JAPAN help desk is now open!
Are you working with the Japanese market? Do you feel that you got stuck? From September ayanomimi will start a new service for companies that need help to get business moving in Japan. Bring your problems to us and we will help you find a solution. Our "Help Desk" will be open on announced dates and time. It is located in the meeting room of our share office at "5te STED" in the heart of Copenhagen. The service will be provided in English, Danish, and Japanese. Register by sending us an e-mail: info@ayanomimi.com.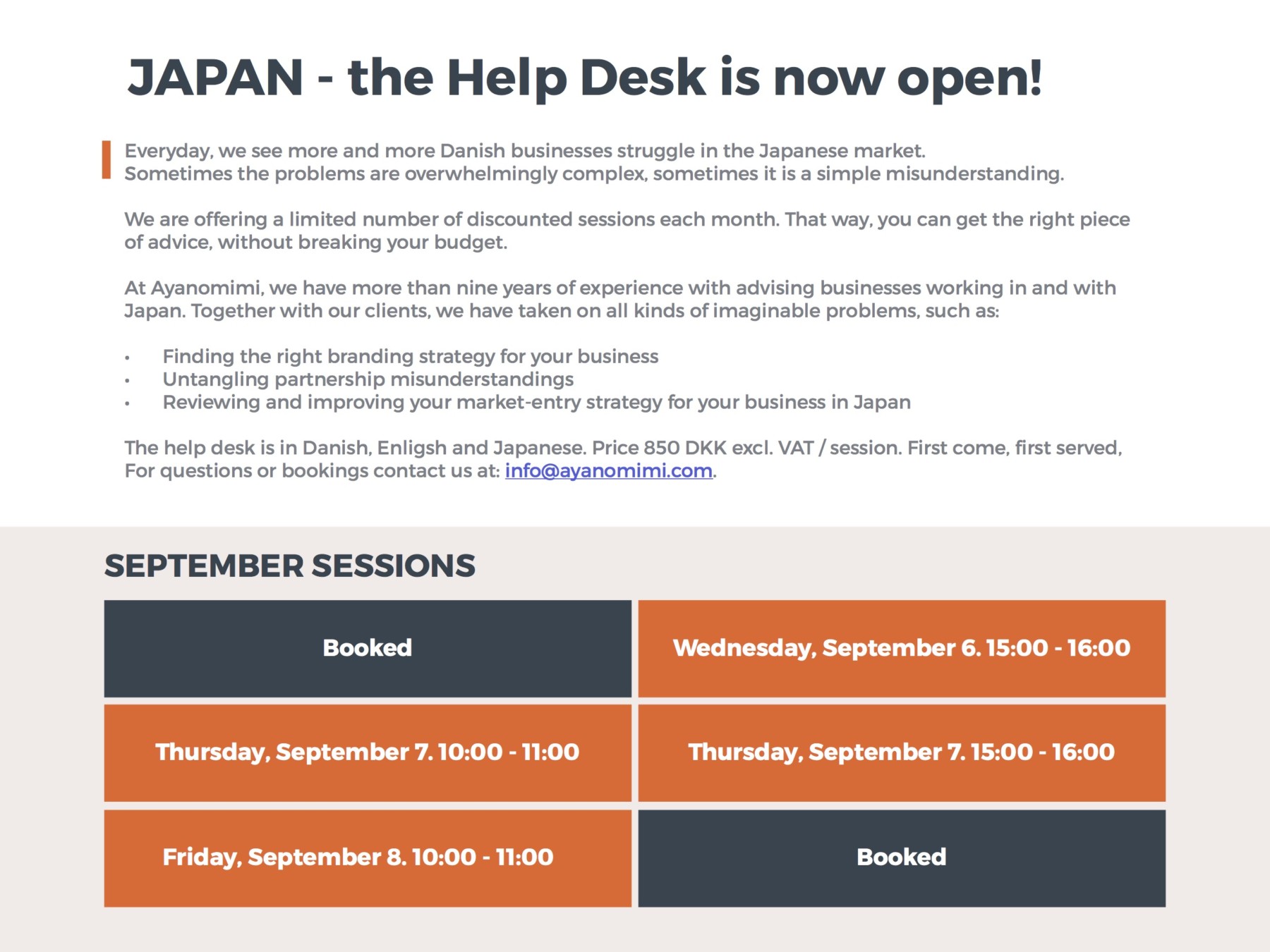 Register by writing an e-mail to: info@ayanomimi.com
Please, include your name, e-mail, and a few lines about what you would like to talk about at the help desk.
We will return to you within 24 hours.