These beautiful chairs are available in Denmark for the first time. Thank you to everyone who has taken part in the process since our spring event"365 days designer" in Tokyo and autumn event "Tradition and innovation" in Copenhagen.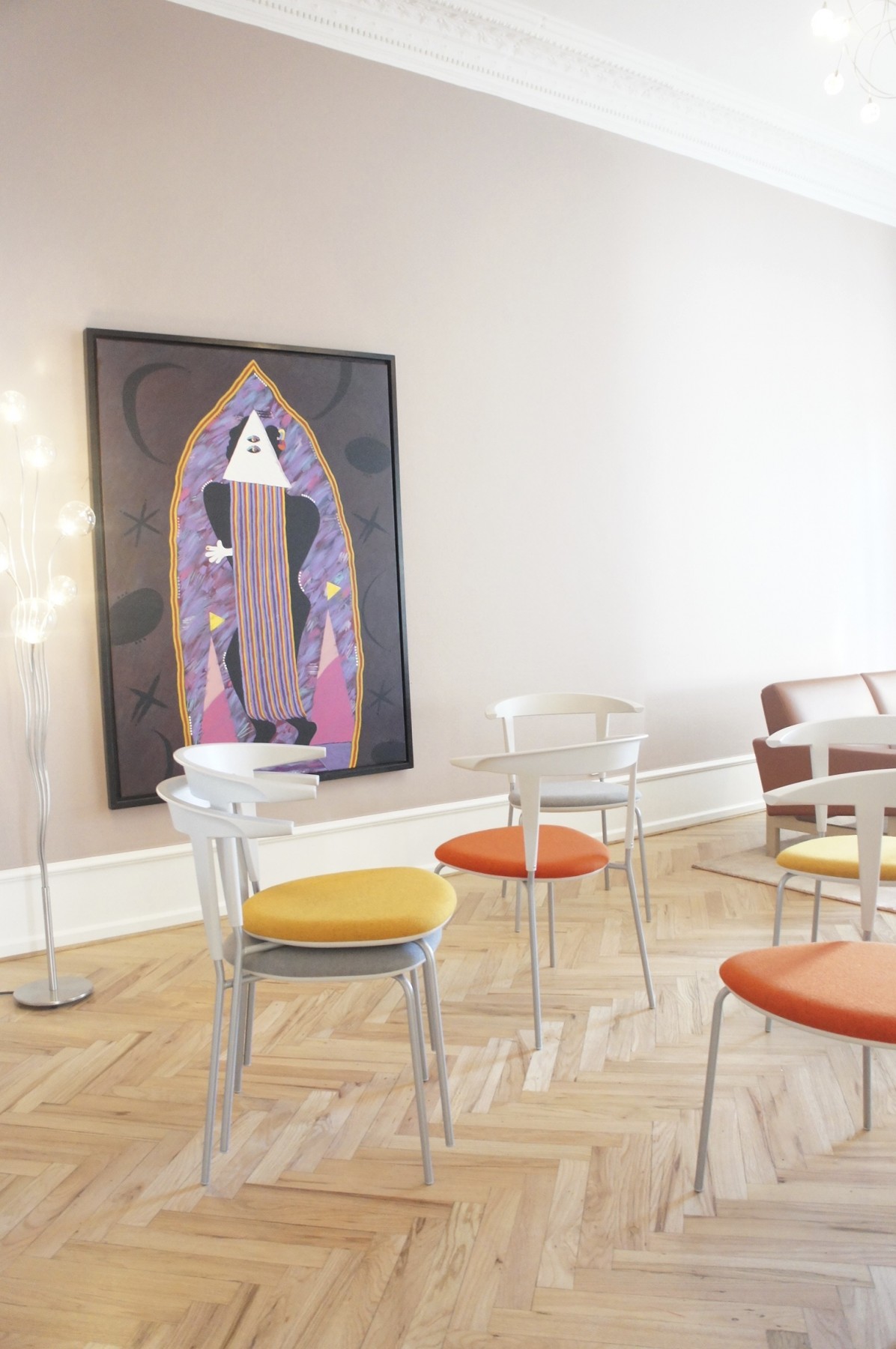 Product: MO-240
Designer: O&M Design (Denmark)
Manufacturer: Uchida Yoko Ltd. (Japan)
Distributor: GETAMA (Denmark)
Business Facilitator: ayanomimi
Process speed: 11 months from planning to export.
The Mo-chair is designed by O&M Design and manufactured in Japan by Uchida Yoko. Uchida Yoko is one of the leading Japanese design companies specialized in, office and public design. It is the first time that the more than 100 years+ old company exports furniture to Denmark. Danish GETAMA is the distributor of the chair and ayanomimi has set up the business model for this cross-cultural collaboration.
The director of GETAMA explains that the chair not only carries a good story, but that it is made in Japan, which shows in the quality and in the details. The director of Uchida Yokos International branch explains after his first visit to Denmark that " To see how Denmark prioritizes design has made a big impression on me. Here design seems to have a special role in the every-day life, which is something very different from what we know in Japan".
Both GETAMA and Uchida Yoko has worked closely together with O&M Design for many years. The Danish-Japanese business set-up of this collaboration shows great potential and ayanomimi continues to provide linguistic, strategic and cultural support.
---
FACTS
Business Cunsulting:

ayanomimi

Project period:

11 months